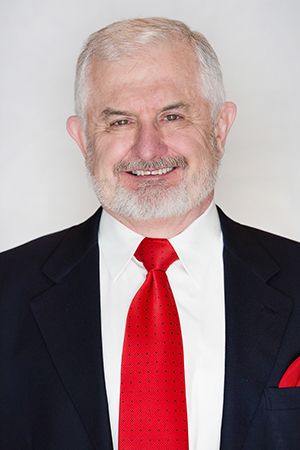 Dr. Bill Johnson
Dr. Bill Johnson was born in Dallas, Texas, and graduated with honors from Texas Tech University with a pre-med degree. Dr. Johnson received his doctorate from Texas Tech University in 1981 and completed his internal medicine residency at Tech in 1984. From 1984 until 2000, Dr. Johnson practiced as a partner at Lubbock Diagnostic Clinic, serving many of those years as president of the group. Dr. Johnson opened his first practice in Grapevine in January of 2002. In 2005, Dr. Johnson added aesthetic medicine to his practice. In 2006, Dr. Johnson's Grapevine practice was renamed Innovations Medical, which has since moved to Dallas with offices in Fort Worth and Frisco.
Dr. Johnson is a regular contributor to "Good Morning Texas," the leading morning show in the DFW area. He is also a featured expert on ABC, FOX, NBC, and CBS. Dr. Johnson is a member of the Texas Medical Association, the American College of Physicians, the American Academy of Cosmetic Surgery, National Society of Cosmetic Physicians, American Society for Laser Medicine and Surgery and Alpha Omega Alpha Medical Honor Society.
Since the creation of Innovations Medical, Dr. Johnson has introduced many innovations to his patients. Following is a list of the firsts that have helped Innovations Medical.
First in the U.S. to offer Vibro Liposuction (CAL)
First in Texas to offer SmartLipo MPX (laser-assisted liposuction)
First practice in Dallas to offer SmartLipo
First in North Texas to utilize Thermage DC (deep contour)
First in North Texas to offer second-generation Thermage (Thermage NXT)
First in the U.S. to use Acoustic Wave Therapy (AWT) for cellulite reduction
How To Hide Back Fat In a Wedding Dress
How Does Stem Cell Therapy Work?
Best Cellulite Treatment Reviews
Deconstructing The Mommy Makeover
Why Do We Get Loose Skin?
Why Stem Cells Come From Fat, Not Babies
Liposuction, Fat Transfer, PRP
The Art Of Laser Resurfacing