If you've been thinking of undergoing cosmetic surgery, or if a degenerative condition is causing you joint pain, let us help you! We'll address all of your concerns and present you with the options that are most suitable for you.
Visit One of Our Convenient Locations
Dallas Location
Our cosmetic clinic Dallas facility is conveniently located at Coit Rd. and I-635 in Dallas. We have two procedure rooms and five examination rooms, and offer our full list of services at this location. While waiting, patients can relax, watch television, and enjoy a freshly-brewed cup of coffee in our comfortable lobby.
Contact Us
12660 Coit Rd., Suite 100, Dallas, TX 75251
Phone: (214) 997-5333
Get Directions
Ft. Worth Location
Contact Us
1650 West Rosedale Street, Suite 101, Ft Worth, TX 76104
Phone: (214) 997-5333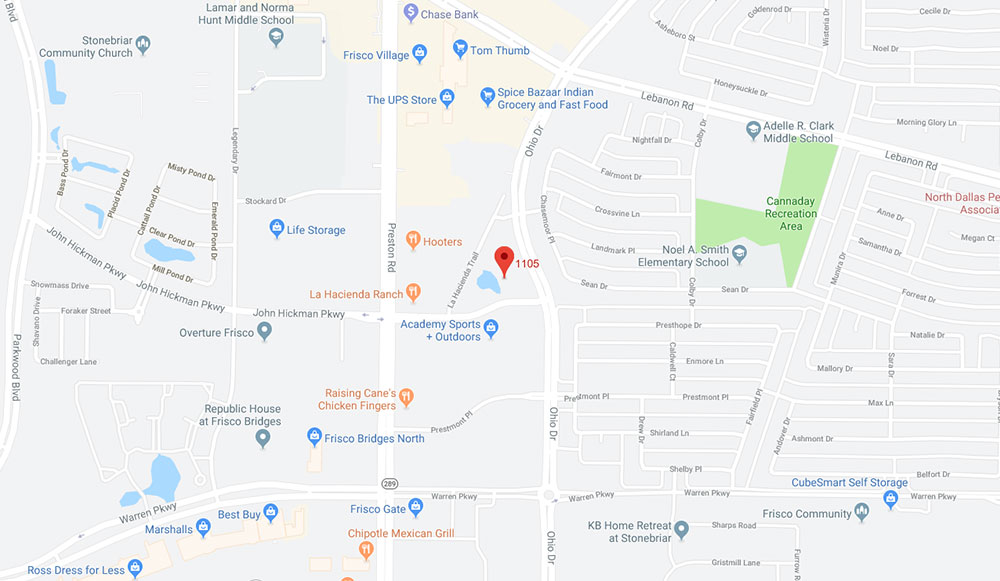 Frisco Location
Contact Us
9300 John Hickman Pkwy #1105 Frisco, TX 75035
Phone: (214) 997-5333