How to Get Rid Of Moobs and Gynecomastia
Breast reductions are not just for women anymore. Many men are now undergoing a simple male breast reduction procedure to help remove unwanted fat in the breast area. We know them as "Moobs", but the medical name for the condition is gynecomastia. Even with a strict diet and exercise, some gynecomastia "moobs" do not go away. Innovations Medical and Dr. Bill Johnson can help remove moobs with an in-office, 1 hour, gynecomastia surgery procedure called Smartlipo. Dr. Johnson combines Tickle/Vibro Liposuction with SmartLipo Laser Liposuction. The combination allows for the removal of fat and skin tightening. The procedure is completely done while you are awake!
Male Breast Reduction Procedure
Typically, a male breast reduction (moobs reduction), takes about 45 minutes to 1 hour to perform. Dr. Bill Johnson performs the procedure in his Fort Worth and Dallas Innovations Medical offices. You will be awake for the entire procedure, so bring some music to listen to!
Male Breast Reduction Recovery
The beauty of technology-assisted liposuction is that since it's done while you are awake, the downtime is very minimal. Most of our patients return to work the next day. Of course, patients will have some minor swelling, bruising, and soreness, but people with jobs not requiring heavy lifting can return to work immediately. Swelling and bruising tend to last about 2 weeks. You will need to wear a compression garment vest for about 2 weeks too. The more you wear it, the faster your swelling will go down.
Who is an Ideal Candidate for Male Breast Reduction?
"Get rid of gynecomastia", we hear that all the time! Any male, in good health, and looking to reduce the size of their breast is a good candidate for male breast reduction. If you have any pre-existing health concerns, are older in age, or taking multiple daily meds, Dr. Johnson will make the correct changes to our routine to accommodate you safely. A pre-operative consultation is mandatory for all surgical procedures.
Check out our articles for more information on male breast reduction:
Male Breast Reduction Before and After Photos*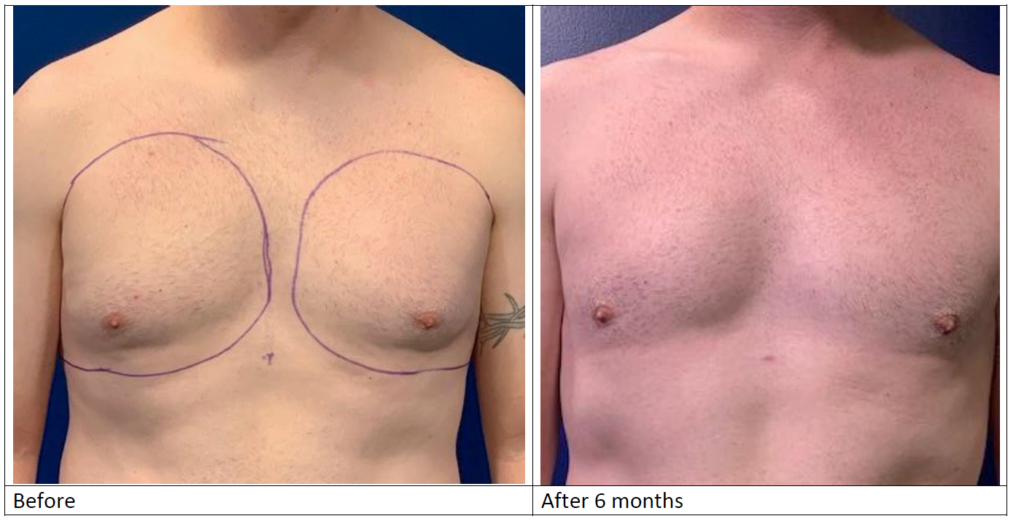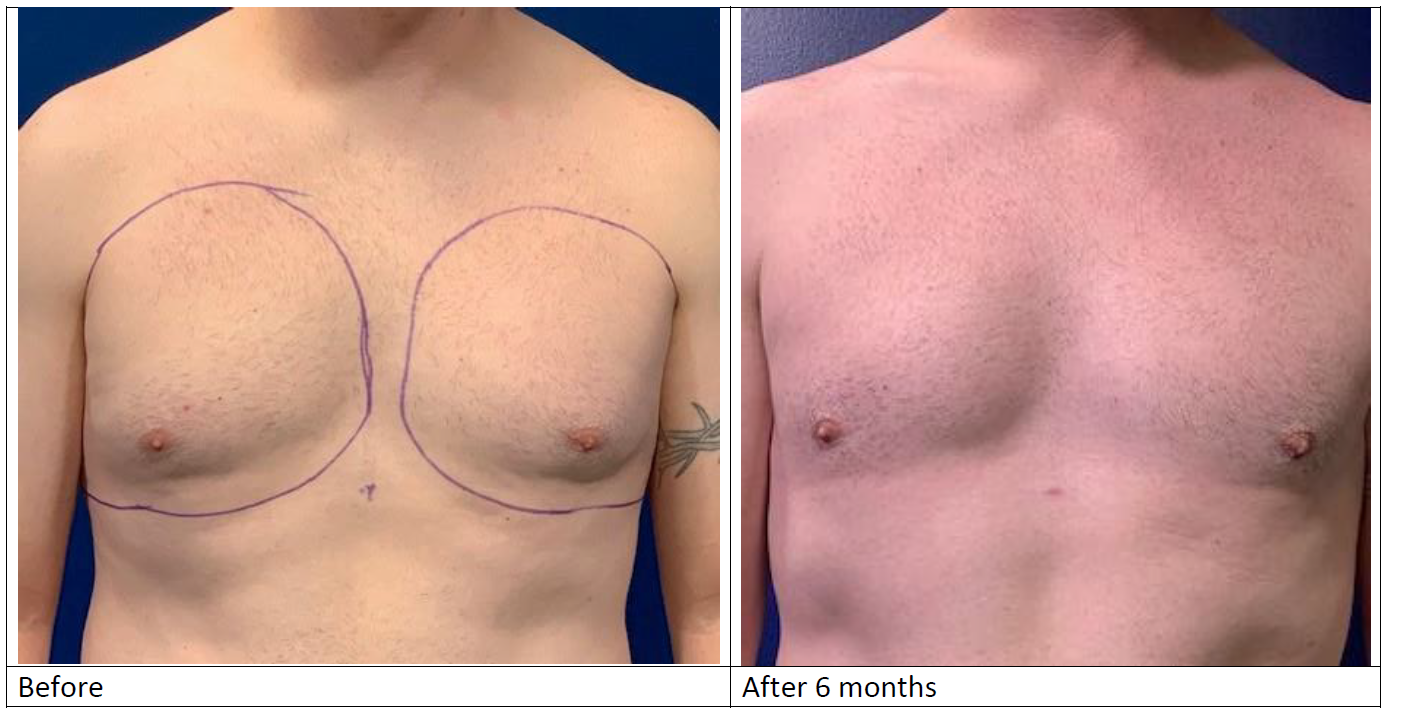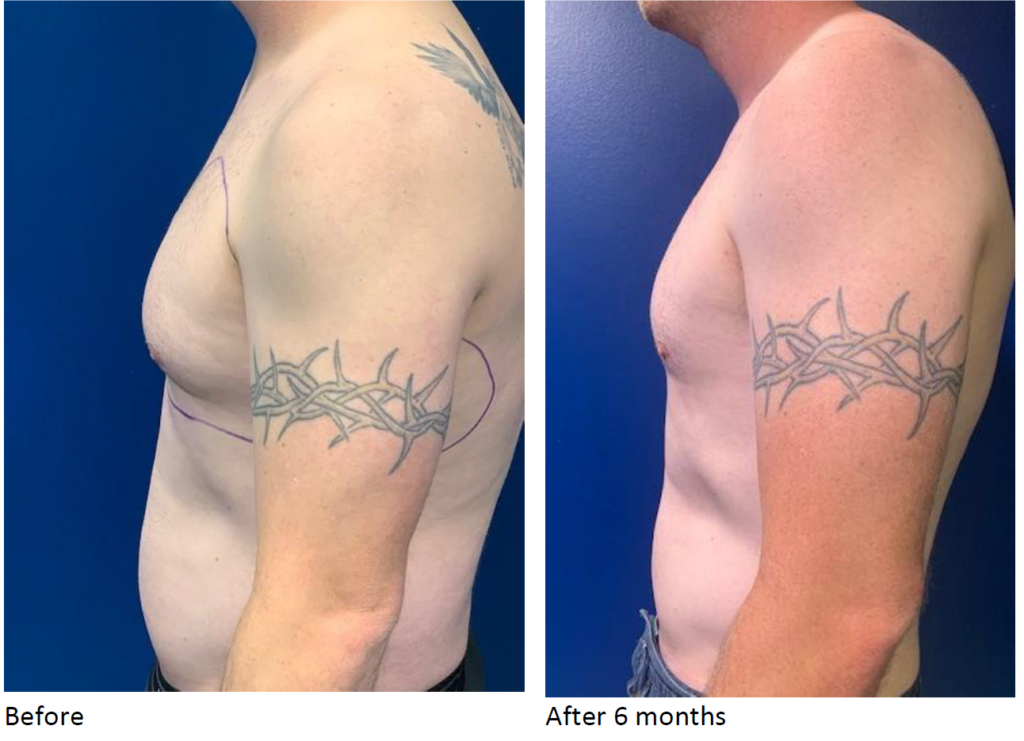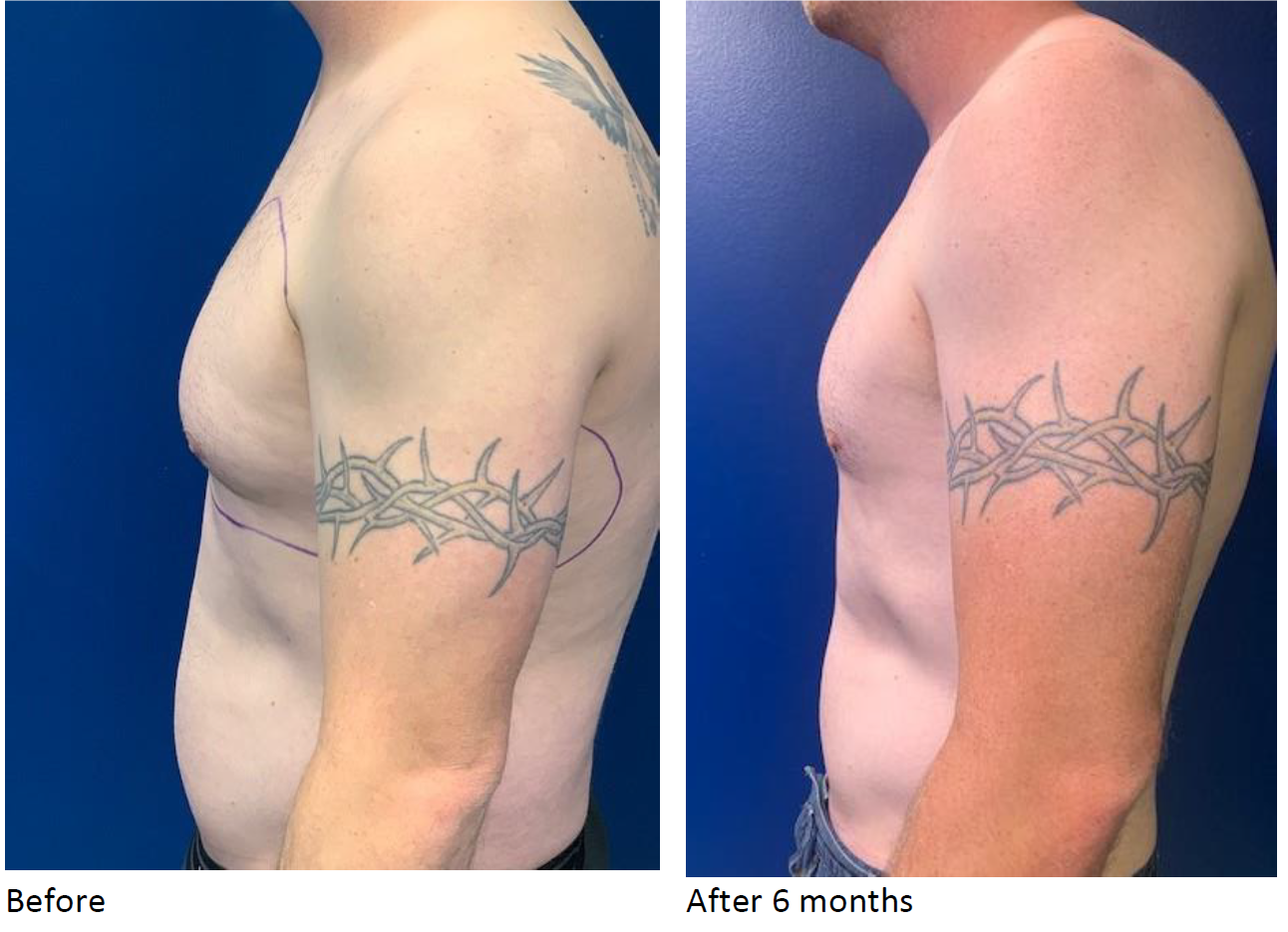 *Results may vary.
Contact Innovations Medical for Male Breast Reduction
Our skilled professionals help you decide which treatment is best for you – keeping you informed and confident in the next steps. We've been helping our patients look and feel their best since 2005, and even our most advanced procedures are often minimally invasive.
To find out if male breast reduction is right for you, and to learn how Innovations Medical can improve your life, call us at (214) 643-8665 or schedule an appointment.